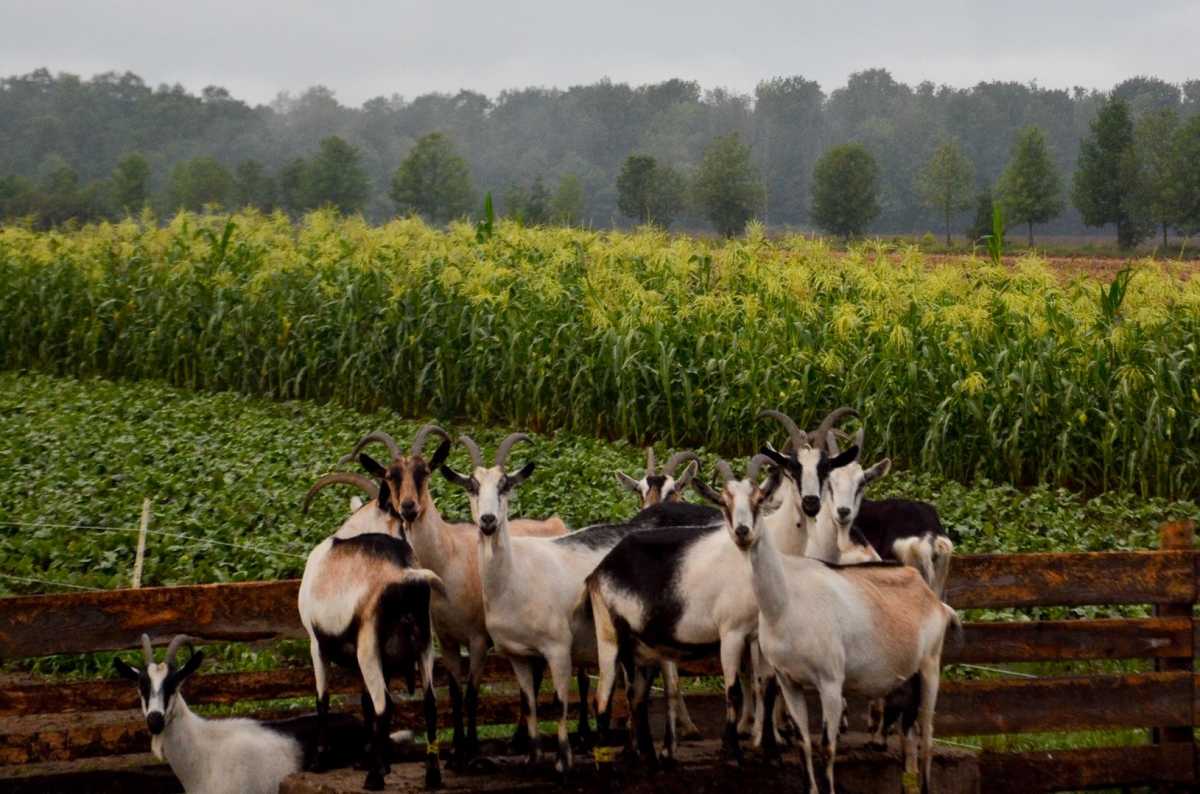 Capella Meadows is a diverse organic and (not yet certified) biodynamic family farm on 200 acres close to Brussels, Ontario (Canada). We milk 170 dairy goats, one third of the milk is made into cheese that we sell mostly through distributors (capellameadows.ca) Half the herd is bred every year with a meat buck and the kids are raised on farm.
We grow all the feed for our goats and additionally some field crops and 7 acres of red beets. A small garden provides us with all the vegetables we need for ourselves.
Farm interns will have the opportunity to take part in all aspects of our farm:
– managing of the dairy goats: milking, feeding, kidding season, setting up fences for rotational
grazing, ...
– field work is mainly tractor work: haying, preparing land, seeding and harvesting crops, picking
stones
– large scale vegetable growing with our red beets, especially hand weeding and assisting with
machine harvesting
– small scale vegetable growing in the garden and preserving of the harvest
– cheese making: mainly packaging the cheese since our cheese is custom made (but we make a lot
of cheese at home for ourselves)
– repair and maintenance of all farm equipment
– biodynamics: applying preparations, taking part in the preparation makers day, helping us building
our farm organism
We love what we do and we love to share what we learned as well as learning from and being inspired by others.
We are looking for an intern hat can commit to a full season (beginning of March until November), exact dates are negotiable.
We provide a tiny house on-farm for accommodation, including internet and meals. Additionally interns
get a $150/week stipend with the option to increase to $250/week with growing abilities.
Interns are expected to work 40-50 hours/week, 5 1/2 days a week.
We are looking for interns with:
– interest and curiosity for organic/biodynamic farming
– eagerness to work and the physical and mental ability to keep up with the demands of farm work
– willingness to take over responsibilities
– the competence to work effectively
– experience is an asset but not necessary, we will train you
To apply for an internship please email us your information and why you would like to work on our farm
to:
mail@capellameadows.ca