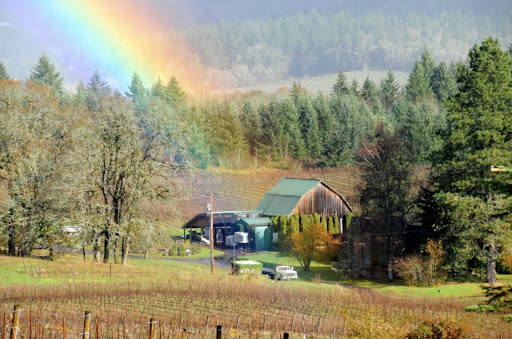 Measuring Ecosystem Services: Regional Wert Study
Every year, Biodynamic farmers across the United States are working hard to build soil, cultivate wild spaces and biodiversity, care for the water and source their fertility on-site or as close to home as possible. As the farm and the land flourishes, the surrounding community benefits as well. This is the gift and the responsibility of a farmer. At the same time, the only source of income most farmers can realize is through the sale of the products they grow. So those bunches of carrots, those heads of lettuce must carry the total expense of the farm work done for the year. Good healthy, nourishing food becomes prohibitively expensive and out of reach for many in order for the farmer to make enough to stay in business.
What if we could change this scenario? What if Biodynamic farmers could be paid for the ecosystem services they provide, in addition to the crops that they grow?  Delicious, nourishing food could be less expensive and farmers could make a living from the range of work they do via their farm.
Researchers in Germany have been looking into just that: how to measure the range of ecosystem services that Biodynamic farmers provide.
At the recent Biofach 2023 conference, the Biodynamic Federation Demeter International, Regional Wert AG, and Regional Wert Impuls introduced a performance calculator tool to make it easier for Biodynamic producers to calculate the ecological impacts of their farming practices. At the presentation, farms that have made their sustainable performance visible and monetized it using the performance calculator shared their experience and presented their results. Christoph Simpfendörfer, General Secretary of the Federation, also introduced the outcomes of the pilot projects carried out on behalf of the Federation in Spain, Latin America, and Egypt. View the initial report.
This collaborative project aimed to determine the tangible financial value of Biodynamic practices for the environment (e.g., carbon sequestration, soil building, etc.). If Biodynamic producers can measure the economic value of the ecosystem services they provide, they can better access ecosystem services funding and improve their financial well-being. It will also allow producers to better communicate their beneficial impacts to consumers, government agencies, and the private sector.
With the successful collection of data now looking possible, the next question is: how can we engage communities, companies and government agencies in paying farmers for these ecosystem services - for the betterment of the environment, the health of the economy and the access of everyone to affordable food filled with vitality and grown in a way that nourishes the community and earth.