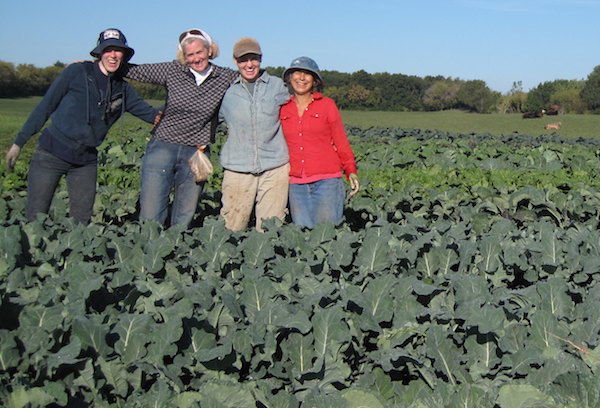 Your Membership Is Transformative
Community is more important than ever at this time. Through your membership, you are expressing a powerful commitment to transforming our food and agricultural systems. Thank you for helping to create the change you wish to see in the world!
We're incredibly grateful for the commitment of the 651 individuals who joined and renewed their memberships in the BDA this spring. Together, you raised $61,381, exceeding the $50,000 goal and helping to bring your Association to a new milestone, with more than 1,800 members and growing!
The Biodynamic Association (BDA) awakens and enlivens co-creative relationships between humans and the earth, transforming the practice and culture of agriculture to renew the vitality of the earth, the integrity of our food, and the health and wholeness of our communities.
Join or renew your membership today to collectively engage the transformative potential of biodynamics to meet the great challenges facing Earth and humanity.

The Biodynamic Association is a membership organization open to anyone.
Be part of the growing biodynamic community, get access to the Biodynamics journal and many other benefits, and help us make transformative change in the world by becoming a member.

Biodynamics is a holistic, ecological, and ethical approach to farming, gardening, food, and nutrition.
Learn about biodynamic principles and practices, see examples of vibrant farms and gardens, and explore biodynamic education opportunities.

In this unprecedented time, we are offering this new page as a way to showcase what our community offers, so you can stay connected and perhaps support one another. Check back often as offerings will be updated weekly! If you have products or services you would like to let our community know about and are a current member or Business Partner, please email partners@biodynamics.com for more information.
Thank You to Our Business & Community Partners
We are grateful to these businesses and organizations for their generous support of our work. We encourage to you to check out the full list and consider supporting them.
Join Us as a Business & Community Partner
Reach and support thousands of people interested in biodynamics and regenerative agriculture by becoming a committed Business & Community Partner of the Biodynamic Association. To find out more, contact Penny Molina at penny@biodynamics.com(link sends e-mail) or (262) 649-9212 x7.