North American Biodynamic Conference
The North American Biodynamic Conference brings together 700-1000 farmers, gardeners, educators, students, activists, entrepreneuers, and others interested in biodynamics from across the continent — and beyond. The largest biodynamic gathering on this continent, this conference offers an unparalleled opportunity to connect, learn, question, share, and explore over the course of five days of programming.
Anyone from beginners to long-time biodynamic practitioners can learn in a variety of ways, including on-farm field days, intensive pre-conference workshops, inspiring keynote presentations, and breakout workshops on biodynamic principles and practices, economy and marketplace, community, health, research, social justice, spirituality, and more. Special events provide many opportunities for connection, conversation, and celebration.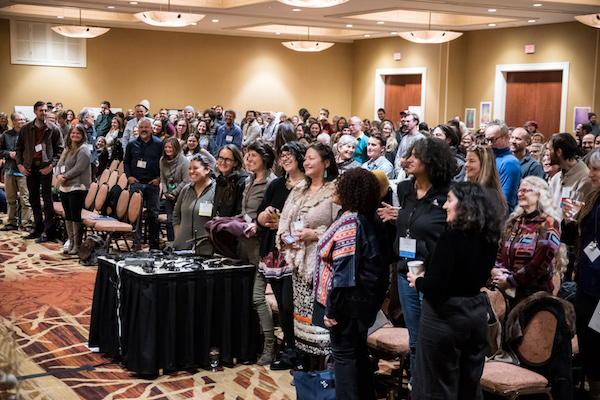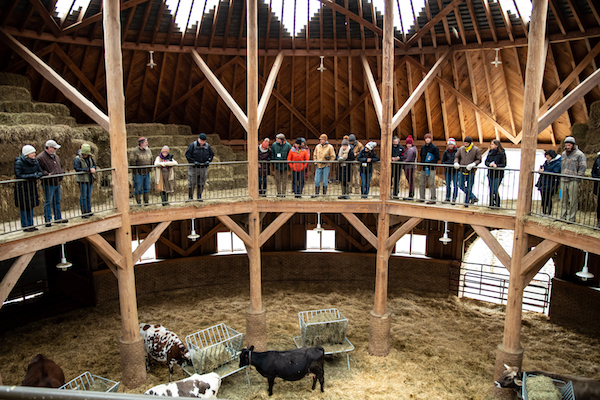 Photos by Trav Williams/Broken Banjo Photography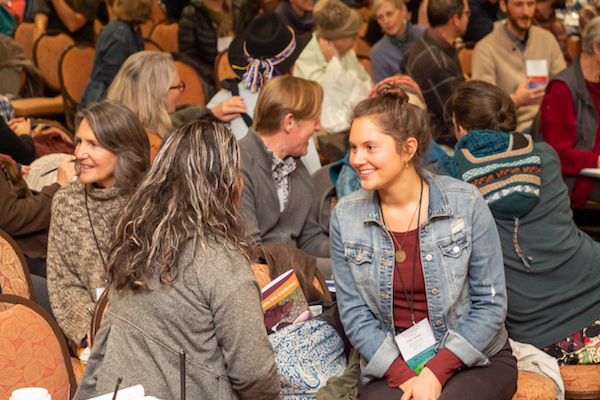 2021 Biodynamic Conference
Join us in November 2021 near Boulder, Colorado!

Now, more than ever, our world needs biodynamic practices and principles. At the Biodynamic Association, we are committed to providing engaging, inspiring education and community-building opportunities that are both meaningful and safe. With that in mind, we are postponing the 2020 in-person North American Biodynamic Conference in Colorado until November 2021 and developing alternative possibilities for our community to connect, learn, and share across distance this November.
We recognize how tremendously fulfilling an in-person conference experience is for those who attend, and how much it means for the biodynamic community to come together. We will miss connecting with old and new friends this year, and we'll look forward to gathering in person next year, November 10-14, 2021, at the Westin in Westminster, CO.
In that spirit of connection, we also invite you to hold this year's dates of November 11-15, 2020 to come together with your biodynamic community in a new way. We're working on new possibilities for connecting and learning from each other during that time, and we welcome your ideas and suggestions.
If you have workshop ideas you'd like to share at our 2021 Biodynamic Conference or research you'd like to present, we are now accepting proposals and will continue to do so until January 2021. To submit your ideas and learn more about the process, please click here.
Past Conferences
From November 20 to November 24, the Sagamore Resort in the Adirondacks of Upstate New York hosted more than 650 farmers, gardeners, educators, students, activists, entrepreneurs, and others from the region, across the United States, and around the world. The beautiful setting inspired reflection and reverence as a warm and vibrant community coalesced over the course of the five days — engaging, exploring, sharing, questioning, learning, and connecting. Our minds and hearts were opened, our souls and spirits were nourished, and our wills were strengthened to continue the sacred work of stewarding land, growing food, and cultivating relationships with Earth, cosmos, and community.
We invite you to read more about the event, watch the video slideshow, and consider purchasing conference recordings.

Photo by Trav Williams/Broken Banjo Photography
---
Wish you could have been there? Or that you could have been in two sessions at the same time? Journey deeper with Biodynamic Conference recordings. Recordings from the 2019 and 2018 conferences are available for purchase now.